Grinching That Time of Year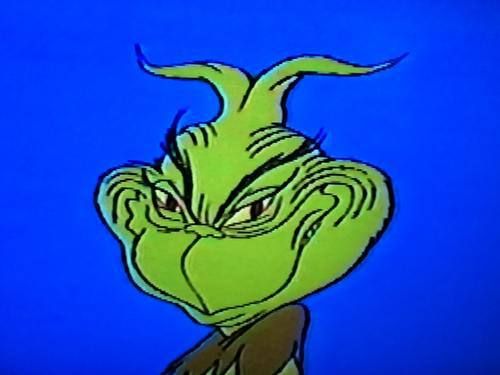 Just for the record, I cannot believe I have a picture of the grinch on my blog, as I despise, abhor, and otherwise hate that movie!
RANT:
Please tell me I'm not the only one who is already tired of Christmas songs/music? Honesty...like it's barely even into the season and I plug my ears whenever I hear any of the traditional Christmas songs. My family has dubbed me "The Grinch". I'm not a Christmas hater or anything, and I do adore some Christmasy songs, such as Silent Night, and Star of Bethlehem. BUT, as for the other songs..not so much.
Today the kids set up our Christmas tree, strung lights all about the house, listened to Christmas music, and watched dorky Christmas shows, whilst I put a pillow to my ears.
Aside from all that, CAN YOU BELIEVE IT'S SO CLOSE TO CHRISTMAS! *faints*
Like I seriously thought we just had it! For r e a l s !
And for goodness's sake, Thanksgiving is in like what, six days? *faints again*
Soooooooo...am I the only "Grinch" among my lovely followers, or are all my lovely followers traditional Christmas lovers?
Let me know in the comments below: