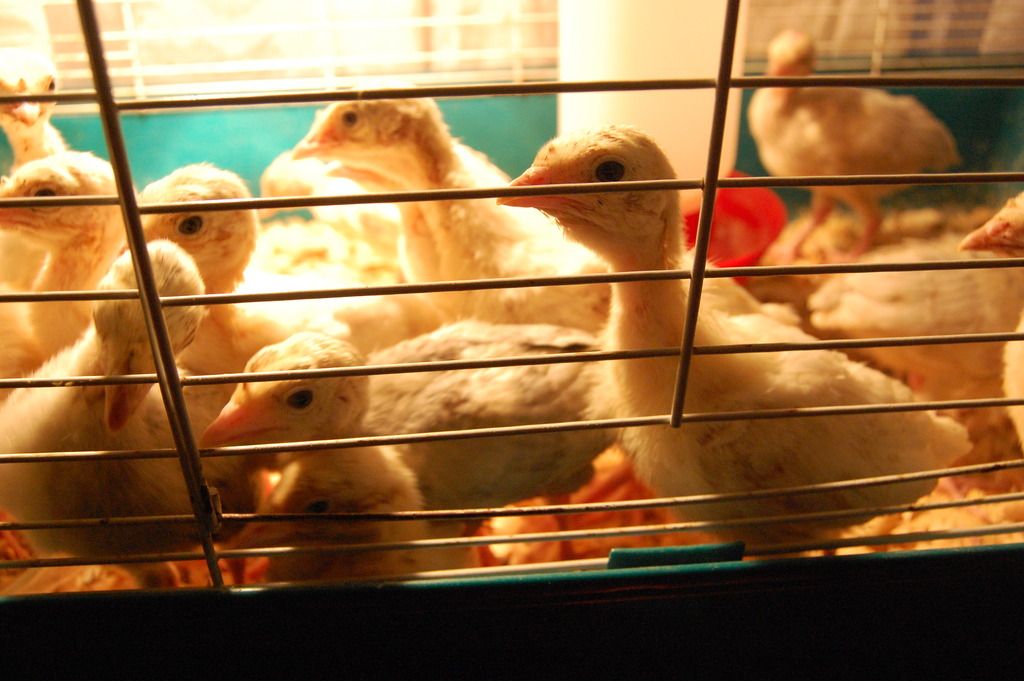 Last Sunday was potluck, so we always stayed several hours longer to visit, eat, etc. The man who I'd helped plant lavender several weeks ago, came up to me and started asking me poultry questions. I am known as "The Crazy Chicken Lady" for several counties around you know, there's a good reason for't. ;)
Anywho, he then told me that his son had been mowing down in one of the lavender friends when he stumbled upon a wild momma turkey who was sitting on a nest in some tall grass underneath a mesquite tree. She ran off and abandoned her nest. They had counted twelve eggs that she'd been sitting on. They came back the next day and found only six eggs remained. They assumed a snake or some other predator had been eating the eggs, and asked if I wanted to try and hatch them.
I told him I'd drive over that afternoon and pick them up. I did, and we hiked out in the pasture and I gathered them up in my shirt and took them home. I thought to myself driving back, "Wow..how many people drive around carrying wild turkey eggs in their lap?!" But I got them home, safely tucked in the folds of my skirt to help keep them warm. I set them in the incubator and hoped for the best. I candled them the next day, and by the looks of it about five of them are about 10-14 days along, I could see the silhouette of the poult inside but I couldn't confirm I saw movement. But one for sure, which looked like it was the youngest egg, just now had veining and I could see the heart beat, so I'm keeping my finger's crossed for the little ones. I'll candled them again at the first of the week and see how they're doing.
Have you ever rescued wildlife of any sort? Do tell!