Ricotta Gnocchi - Recipe Revised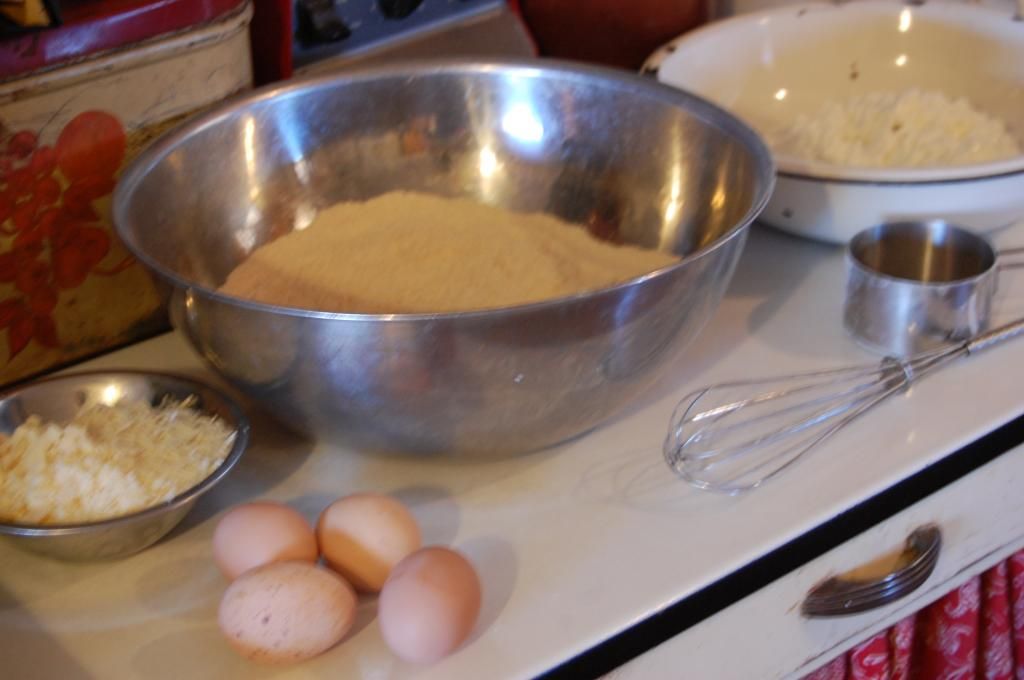 Ricotta Gnocchi - Recipe Revised
Recipe credit:
http://growagoodlife.com/ricotta-gnocchi/
16 oz. ricotta cheese (drain excess liquid) <(I used cottage cheese)
2 farm fresh eggs
1/2 cup freshly grated Parmesan cheese
1/2 teaspoon salt
2 cups flour, more as needed
Sauce of your choice
Assemble your ingredients - in separate bowls mix together your wet and dry ingredients, then pour together and knead until you have a sticky/firm dough. Divide dough into four pieces.
Flour your surface very well (this dough is very sticky!), using a rolling pin, roll to aprox. 1/2" thickness. I then cut my dough into strips, like you would if you're making a pie or cobbler, then I cut them into bite-sized square pieces.
Meanwhile, have your pot of boiling water handy, drop your dough in, and once they rise to the top, they are done. Drain and serve with your sauce of choice (both red-sauce and alfredo are delicious with this dish) and additional parmesan cheese.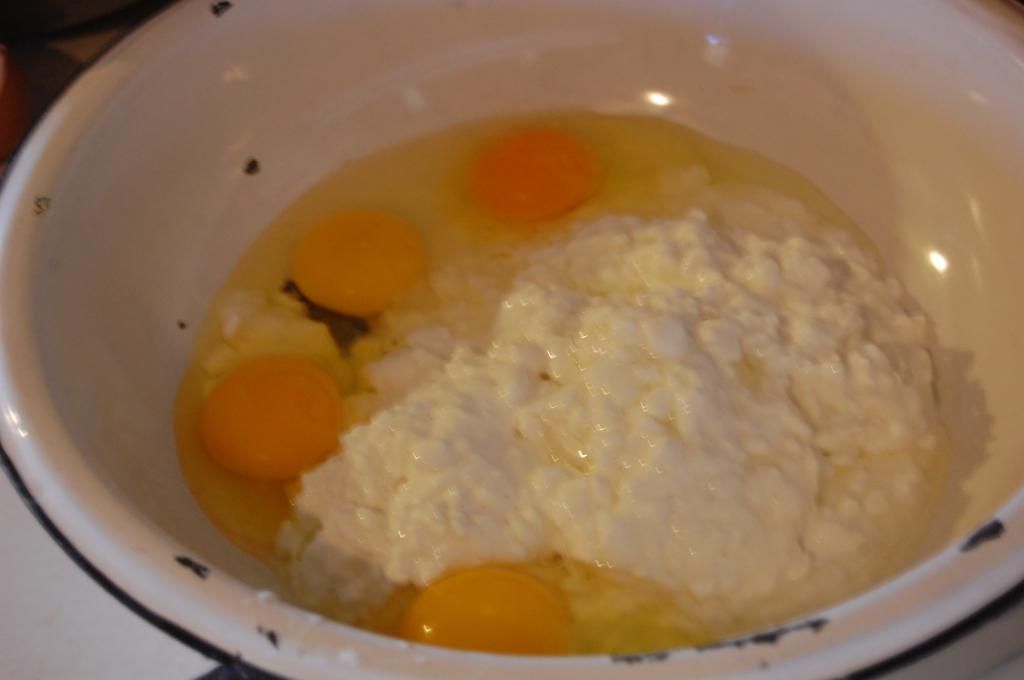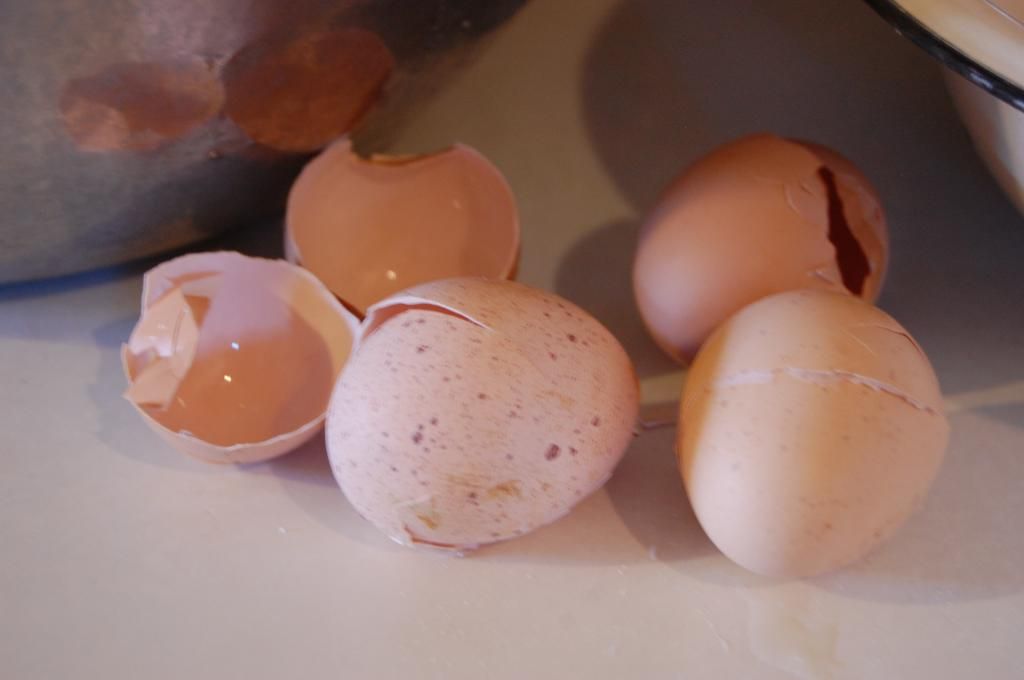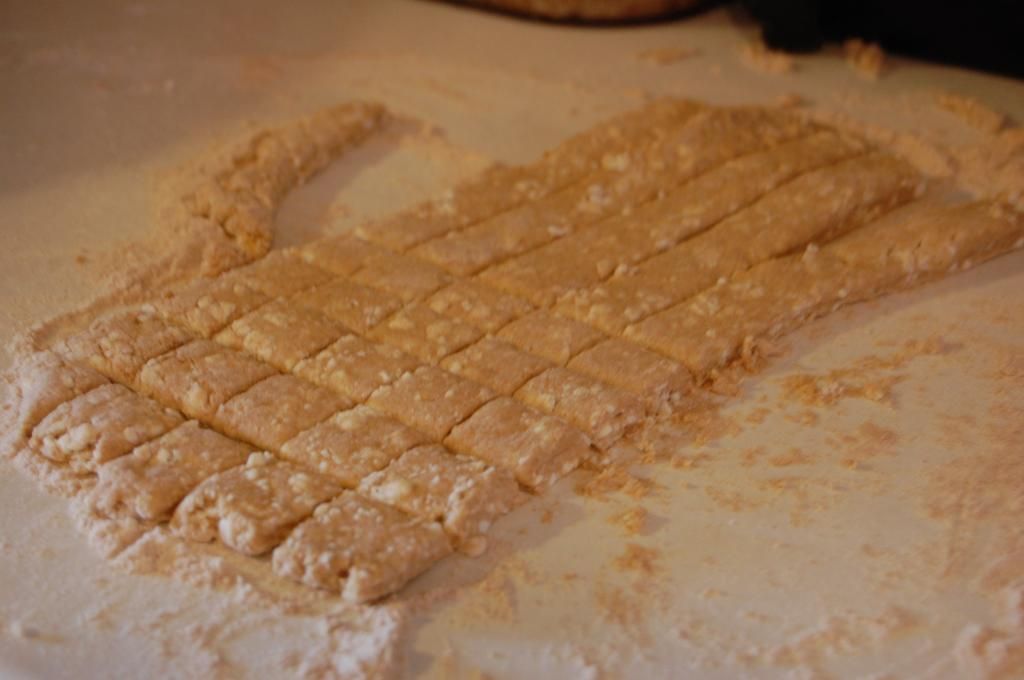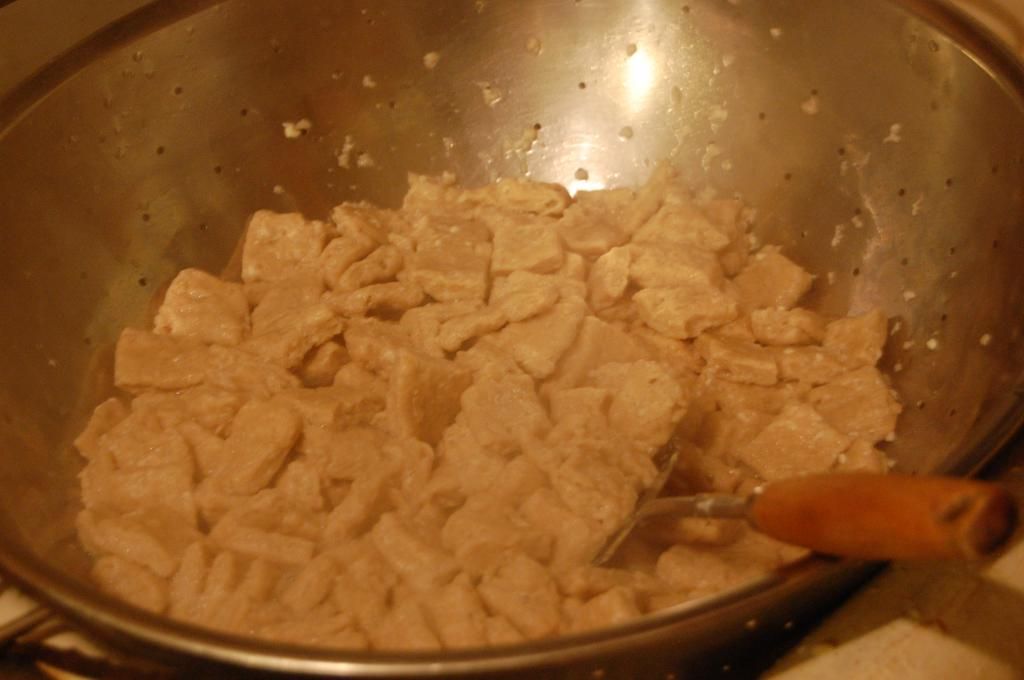 This dish was well received by the family, and the general
consensus was two thumbs up. I'm sure I'll make making this again soon, and hope you will give it a try!
Several weeks ago I discovered a potato gnocchi recipe in one of my issues of Mary Jane's Farm magazine, and thought it very interesting, but the thought of potato based pasta..just didn't sound to appetizing to me! Several days later, one of the (many) blogs I follow posted a quick, simple recipe for a ricotta gnocchi recipe. Fate, it would seem, wanted me to make this dish...who am I to say nay? I gathered up the ingredients (minus the ricotta cheese, apparently small-town grocery stores do not carry it. ;) and gave it a try and was well pleased with the results!