So this is one of those posts that I took pictures of, planned to do a blog post on, AND......never got around to actually posting it. I meant to post this last year (yep, you heard right), but it slowly got pushed down the list and never came to be. Until now, that is!
Do you love biscuits and jelly, but cringe at the high sugar content of store-bough (or sometimes homemade) jelly? Me too.
I just knew there had to be a healthier version, so I did some researching and found that people were using chia seeds as the thickener, and honey for the sweetener. What? That's it??? Yes, it's that simple.
Unfortunately I do not have the amount of juice, honey, or chia seeds we used, but here is a short list of the ingredients and you can play with it, and add honey to taste.
Fruit juice (we used wild plum and grape)
Mix everything together and boil until quite a bit of the juice evaporates, and you've gotten it as sweet as you want. Then pour in jars, and refrigerate.
Or, if you want jam, simply replace the fruit juice with your favorite whole fruit, such as raspberries, add a bit of water to your pot, and repeat the above instructions.
We didn't can our jam and jelly, as we knew we'd go through it very quickly, but you could certainly can yours if you so desired.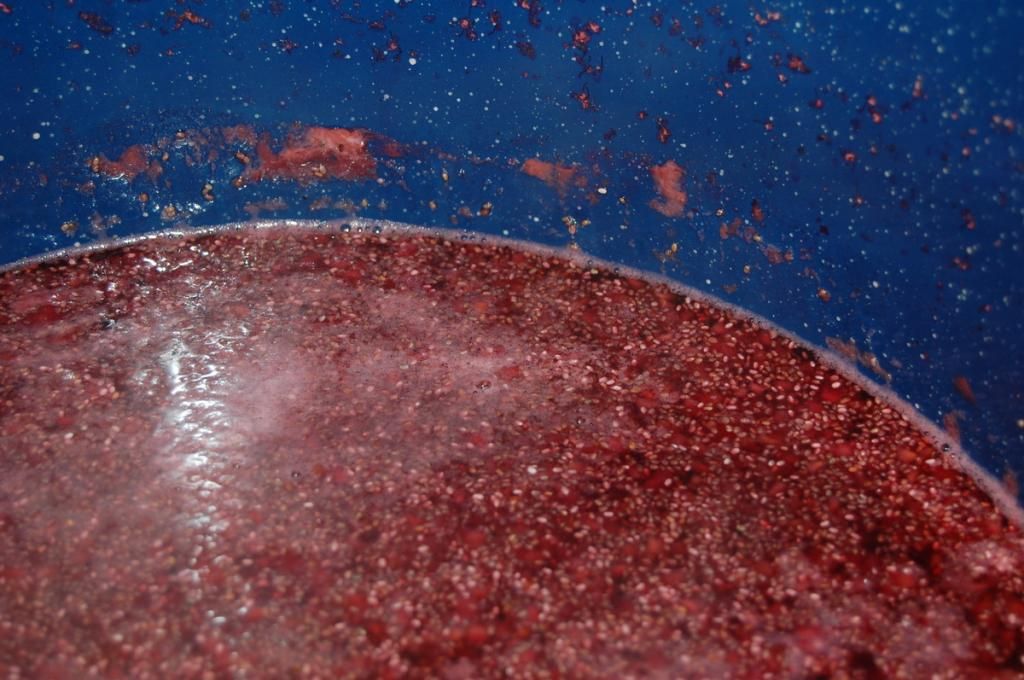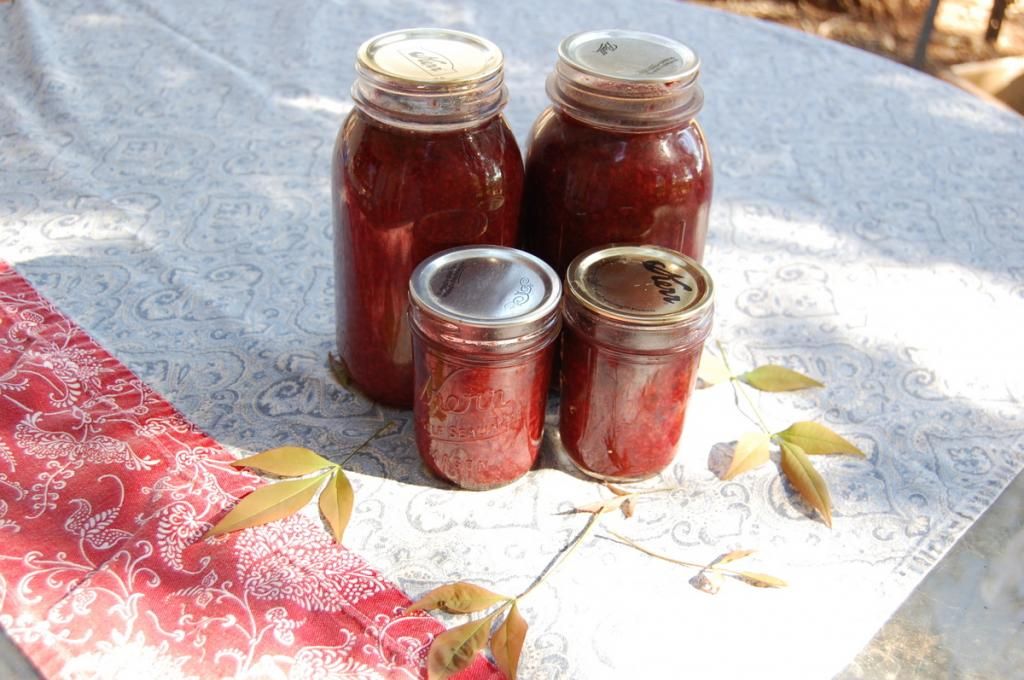 I'm telling ya, this was the best jelly and jam I've ever had! I have been known to eat this stuff straight from the jar...it's that good!
So, are you looking for a jelly that doesn't have a gallon of white sugar in it? Look now further!