Coconut Banana Bread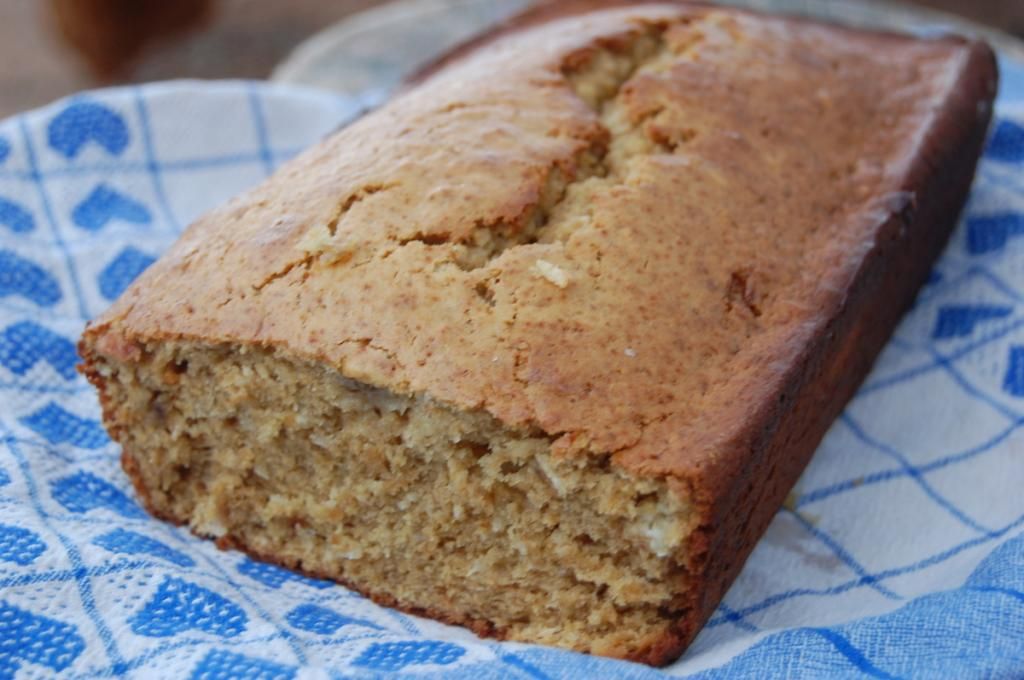 I made this recipe a couple weeks ago, but may I just say..it was delicious! This is another mouth watering recipe from the lovely Mary of The Egg Farm.
~ Coconut Banana Bread ~
I didn't have all the ingredients on hands, so I improvised on some things, but it still turned out super yummy!
1 cup whole wheat flour

1 cup all-purpose flour (I used whole wheat)

¾ tsp baking soda ( I didn't have any soda so I used extra baking powder)

½ tsp baking powder

½ tsp salt

½ cup coconut sugar

⅔ cup coconut sugar

⅓ cup agave syrup

¼ cup coconut oil

2 eggs

1 egg yolk

3 ripe bananas, mashed

¼ cup Greek yogurt ( I used cream cheese)

1 tsp rum extract ( I used extra vanilla extract)

½ tsp vanilla extract

¼ tsp lime zest (I used dried lemon)

½ cup toasted unsweetened coconut ( I used raw unsweetened coconut shreds)
Pre-heat the oven to 350 degrees.

Add the flour, baking soda, baking powder, and salt to a medium bowl and whisk to mix. Set aside.

To a large mixing bowl add the coconut sugar, agave syrup, and coconut bowl. Mix with an electric mixer on low just until incorporated. Add the eggs and egg yolks and mix again until creamy. Add the ripe bananas, rum extract, vanilla extract, and lime zest. Mix again until the bananas are fully incorporated. Slowly add the dry ingredients, mixing as you go. Fold in the toasted coconut, reserving a bit for garnish.

Spray a standard loaf pan with baking spray. Pour the batter into the pan. Place the loaf pan on a baking sheet to catch any overflow. Bake at 350 degrees for 50--60 minutes or until a wooden skewer inserted in the center comes out clean. The loaf should feel firm when you press down lightly on the center top. If not, return it to the oven for a few minutes more.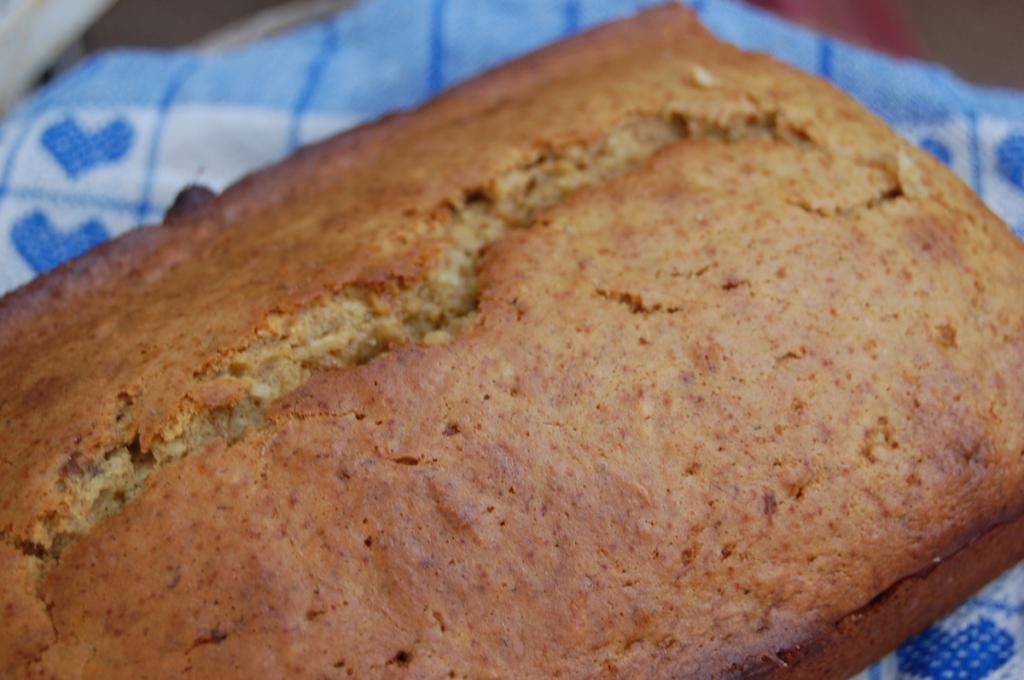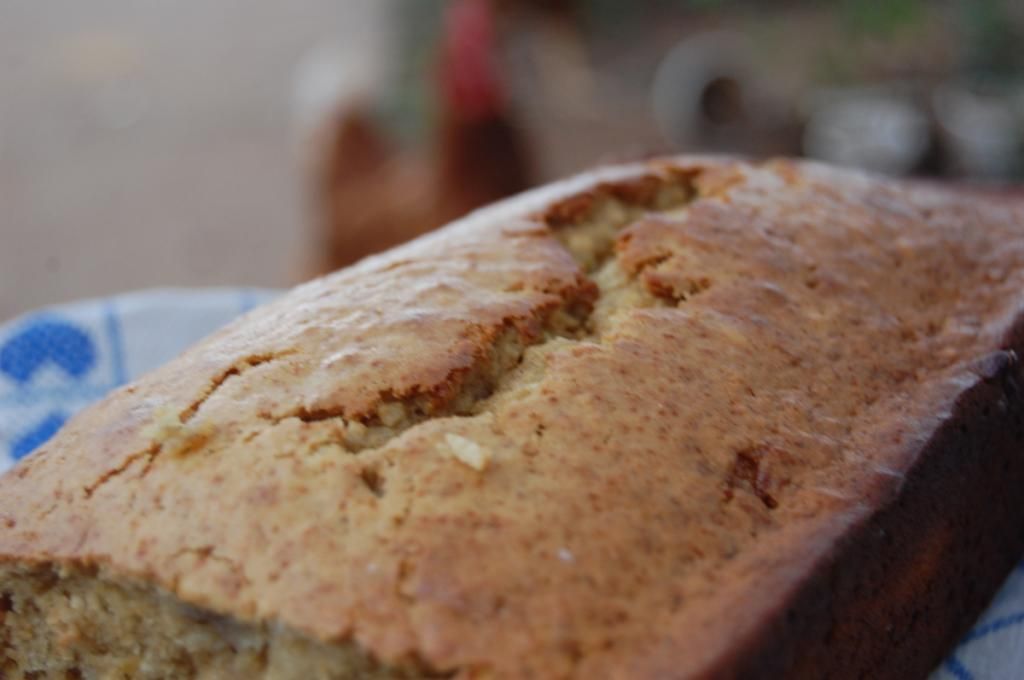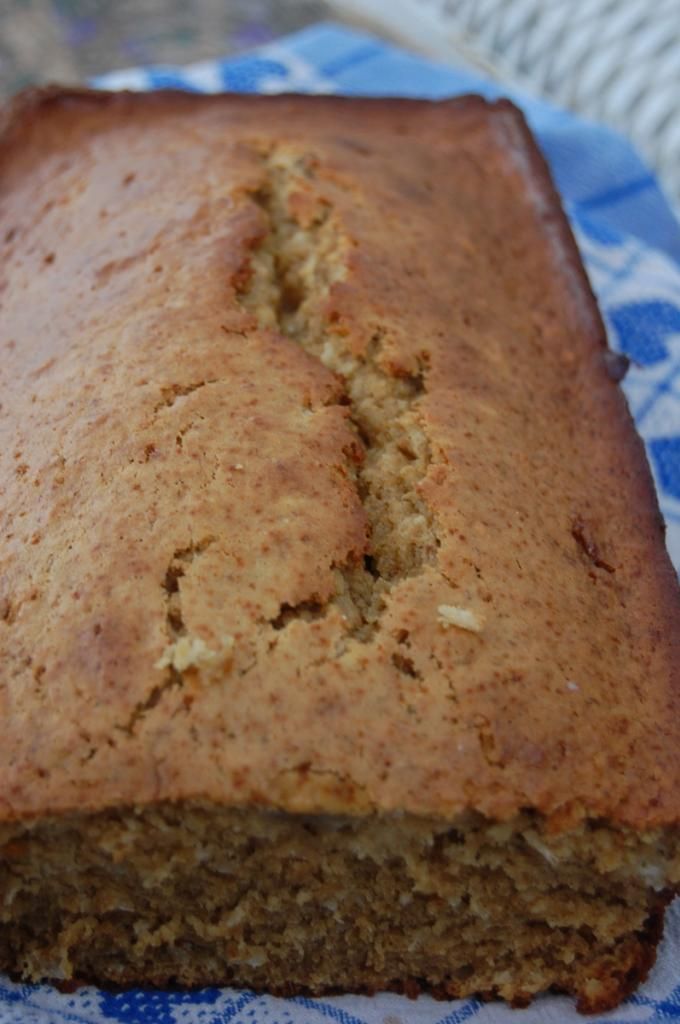 Serve with lots of organic grass-fed butter! This would be the perfect accompaniment to tea, so there you have it you now have two perfectly good reasons to start a loaf of this in the oven and start a pot of tea to brewing.
Make the British proud and go have yourself a tea party, go on! Skip to it!