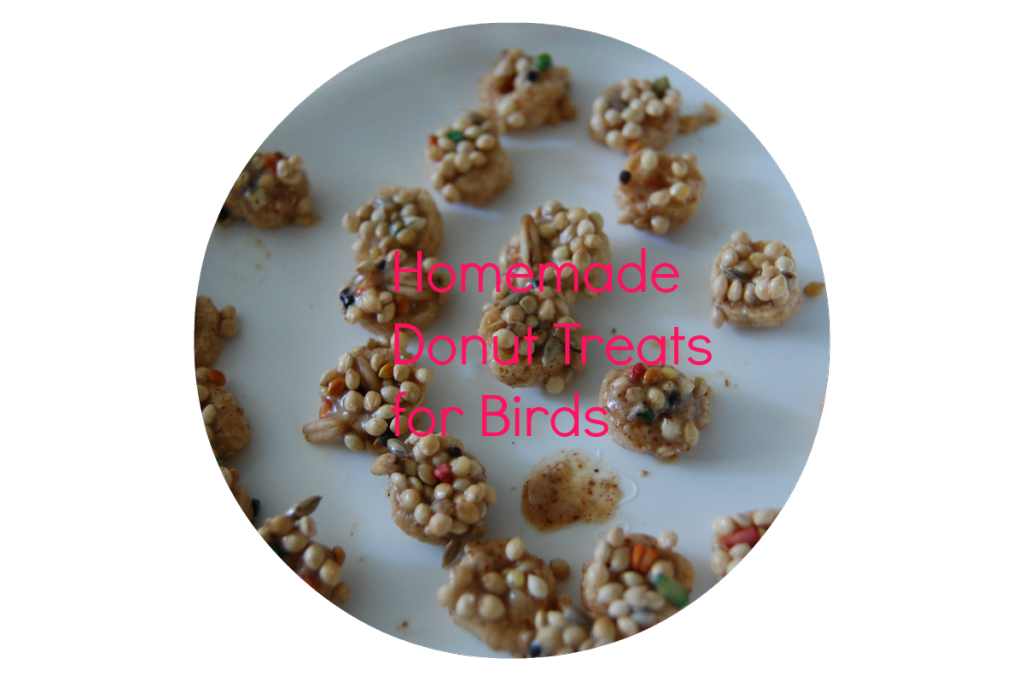 I decided to make my little Parrotlets some special treats today, and everybody likes donuts...YES even birds! So, naturally I decided to make them some!
Spoonful of almond butter (or another nut/seed butter - just make sure it doesn't have any salt or sugar added)

A dozen cheerios

Spoonful of their favorite seeds (I chose millet)
Using a butter knife, spread a tiny amount of nut butter atop each piece of cereal, then dip it in your bowl of seeds. Repeat until you're out of cereal. Refrigerate for 30 minutes to let it set-up, then serve.
Freeze extras and use as needed.
Quick, simple, and your birds will love it! Mine sure did!
I'm thinking about starting a miniature restaurant! I had way too much fun makings these!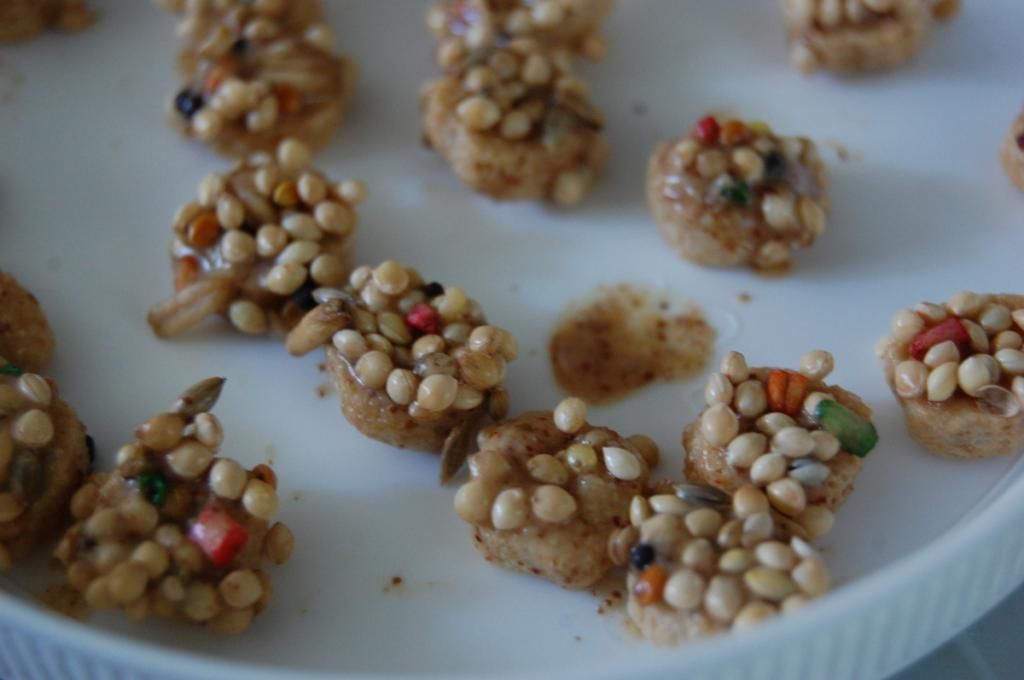 Emmie's suspicious of this new treat.
But, she soon gave it a try and seemed to like it!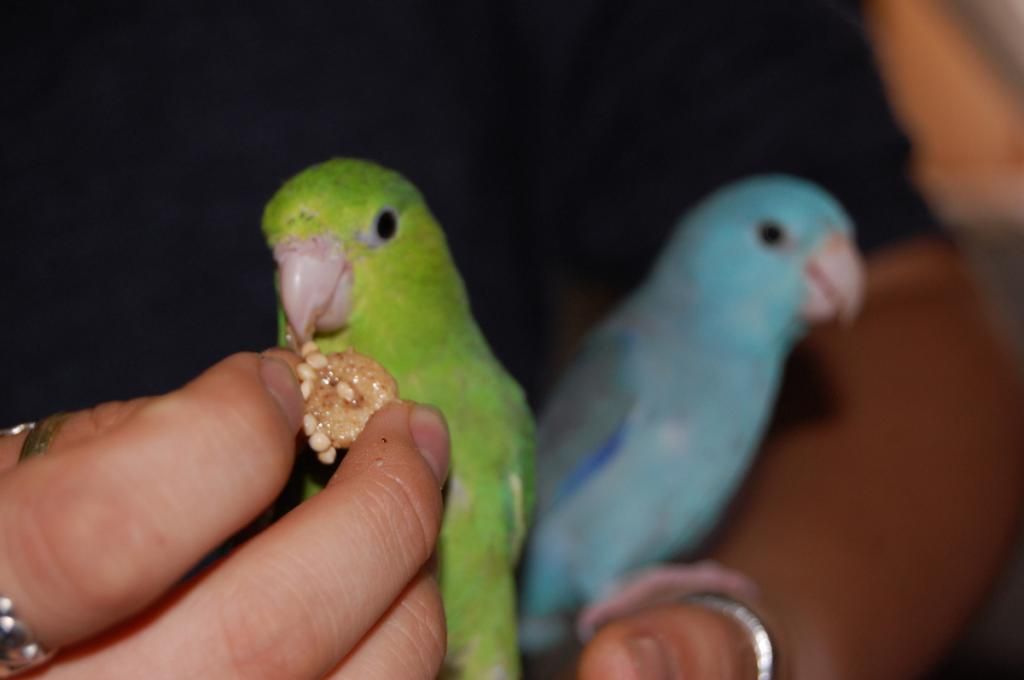 Charlie wasn't far behind Emmie in trying out this new goodie.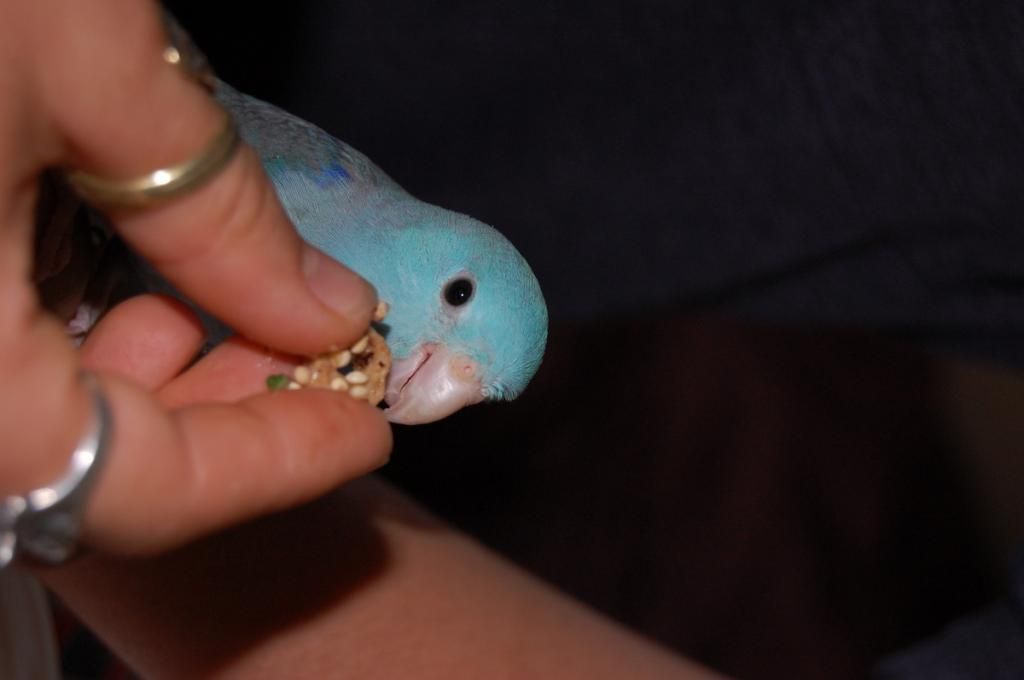 They ate about half of the donuts, the little messy pigs...and I do mean messy! After their snack time was over, my entire bed was covered in nut butter, seeds, and cereal! So I suggest you spread out some paper towels or some newspaper to make the mess easier to clean up.