Sour Cream Cheddar Biscuits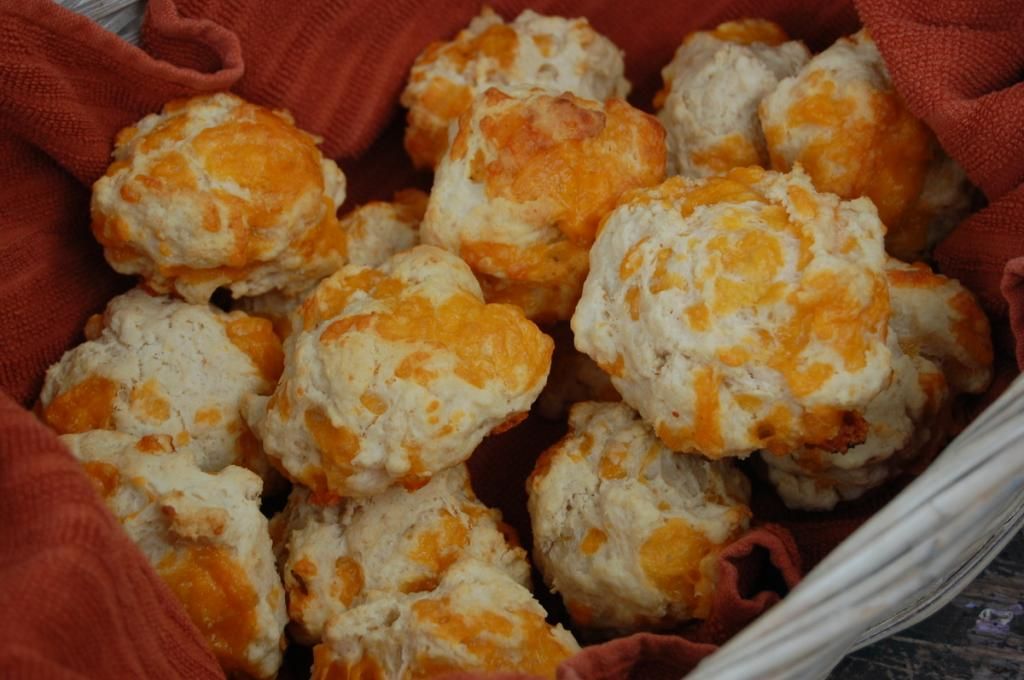 I've been following Mary for as long as I can remember. I absolutely love her blog. Her photography skills are out of this world, as are her mouth watering recipes! However, most of her recipes use ingredients that taste amazing, but aren't too healthy. So I just content myself by drooling on my computer. Because it would be too hard to health-iphy them. BUT, recently she posted two recipes that could easily be healthiphied! (< how do you like my new word?!?!) So of course I made them almost immediately! I present to you: Sour Cream Cheddar Biscuits ~~~
2 cups flour

1 tbsp. coconut sugar

3 tsp. baking powder

1/2 tsp. salt

1/4 cup melted butter

1/2 cup sour cream

3/4 cup water, milk or buttermilk

1/2 cup grated cheddar cheese

optional: cooked, crumbled bacon - I opted out on this one because 1). I didn't have any bacon and 2). I don't like bacon.
If I made these again, I would add some minced garlic, and some green onions. You can play around and see what you like.
Preheat oven to 450F. Mix dry ingredients, add bacon fat, sour cream, and liquid. Mix thoroughly, if mixture looks dry add more milk by the tablespoons (the dough should be slightly sticky). Stir in crumbled bacon and grated cheese. Drop by a large spoonful onto a greased cookie sheet. Bake for 10 to 15 minutes.
My tip: Eat them hot from the oven, slathered with butter.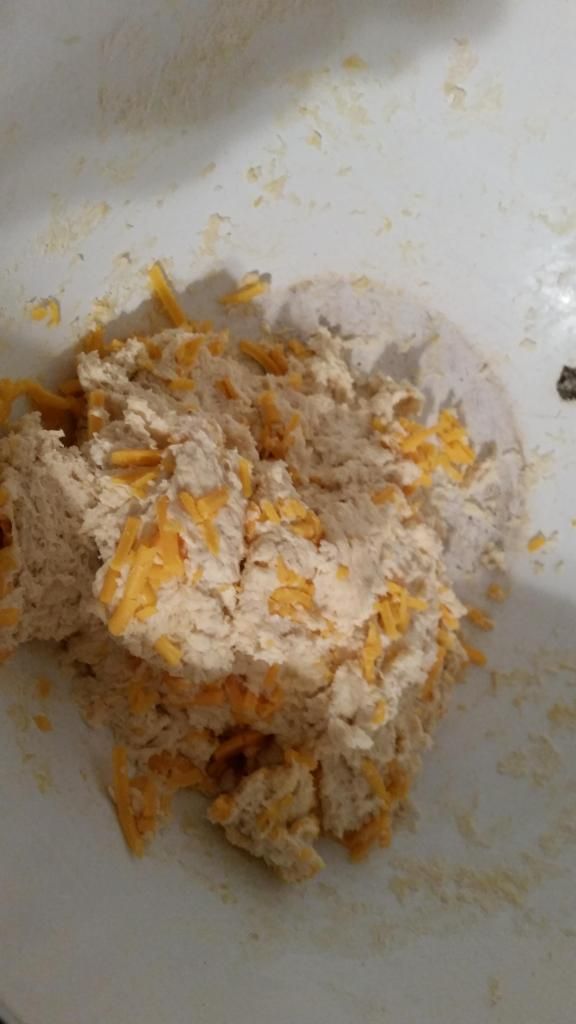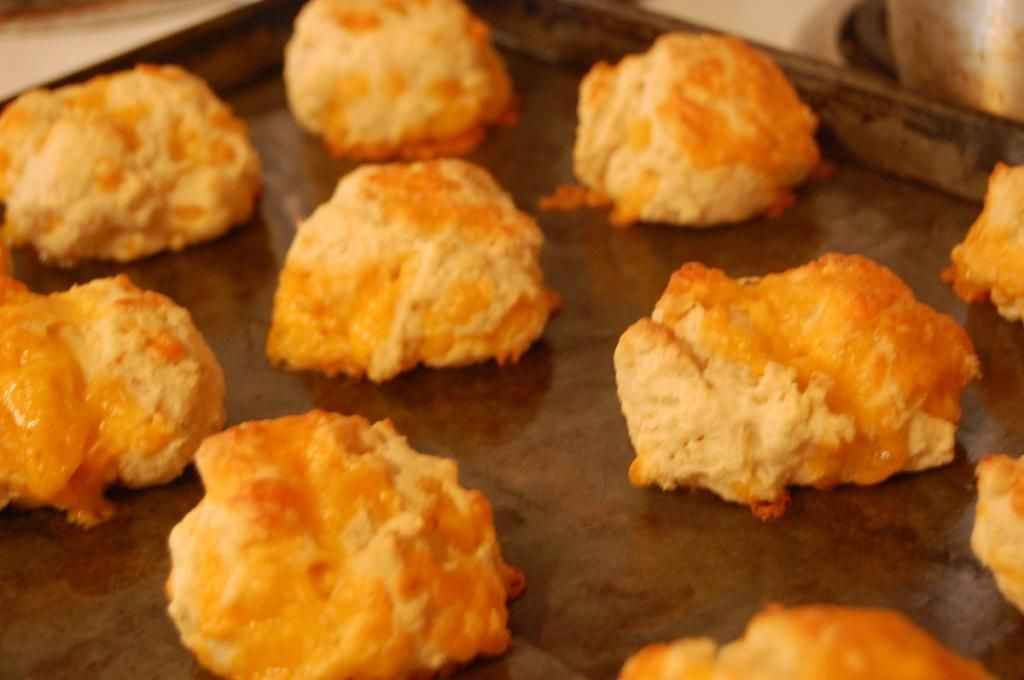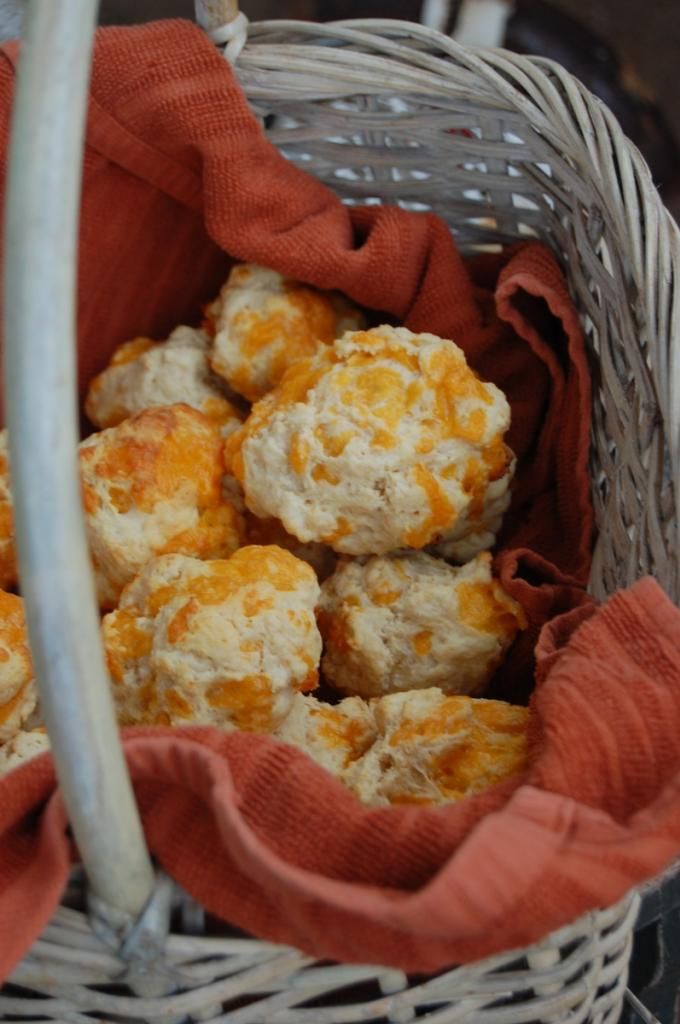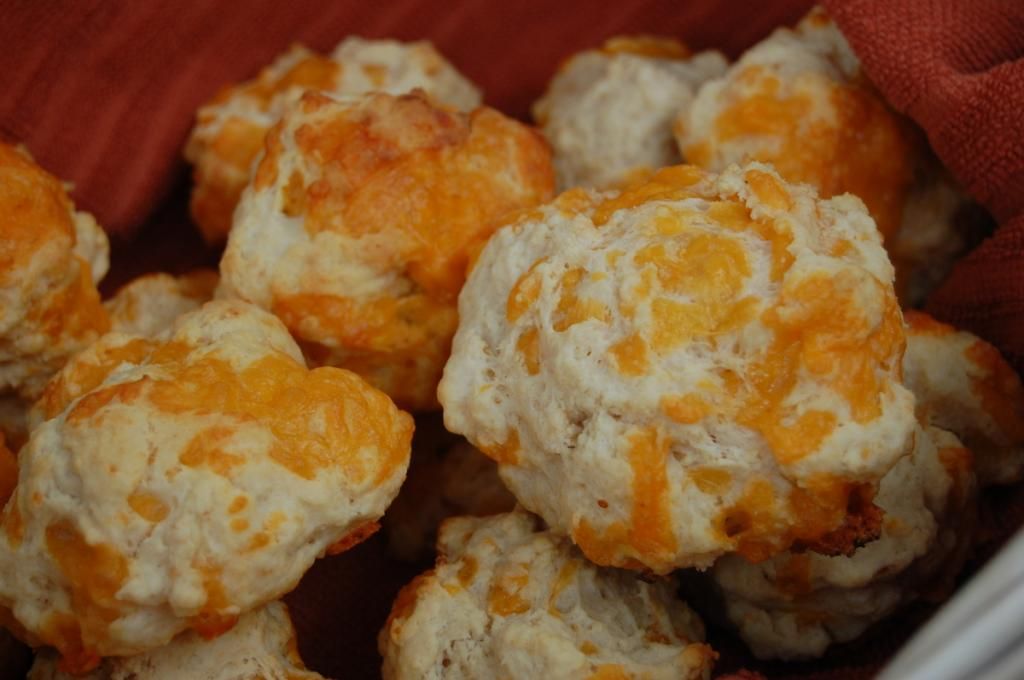 Thanks Mary for a lovely, and delicious recipe!
I made these for supper last night, and served them alongside gravy...they are all devoured and the natives are screaming for more. I think they were a hit! ;)