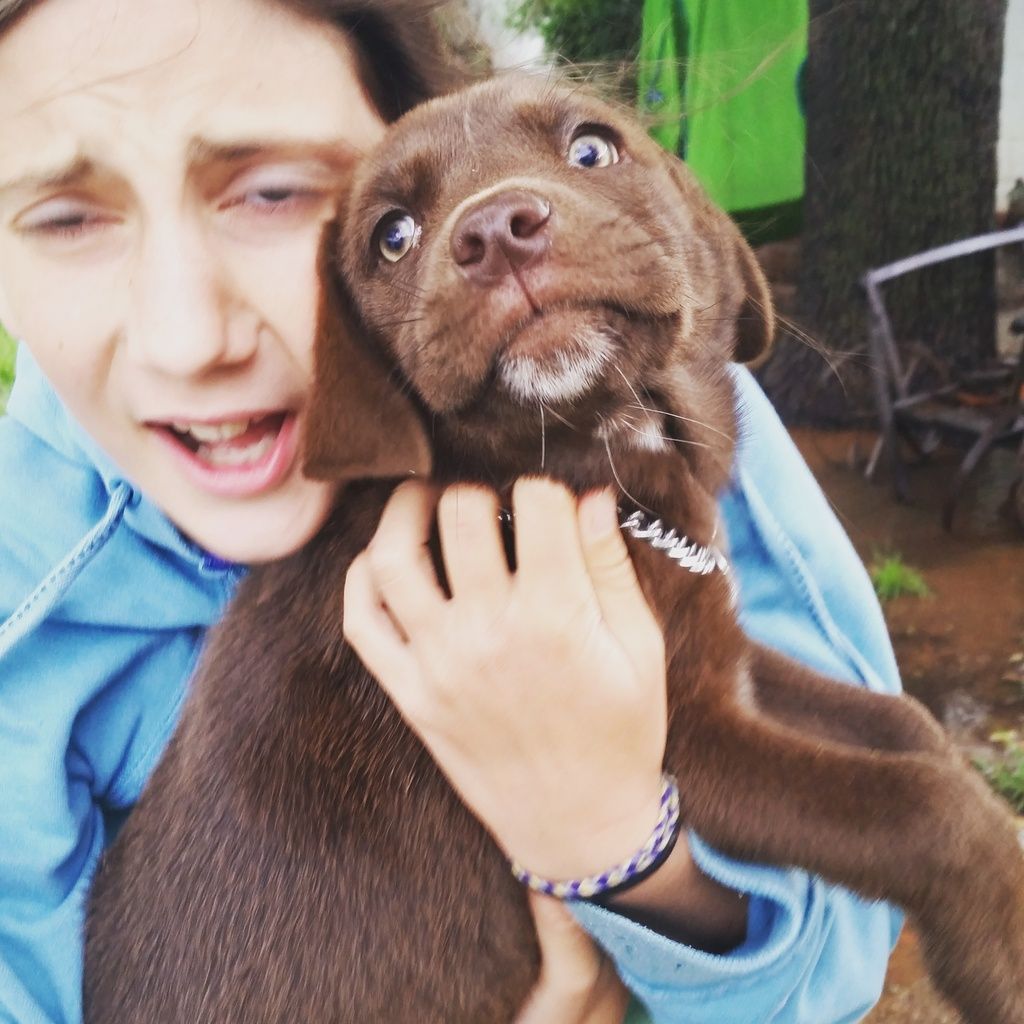 Blessings come in all shapes and sizes. Sometimes even in furry ones! This one was wandering around town on a cold, rainy day.
My grandmother walked outside to take trash to the dumpster. This feller' grabbed hold of her pants' leg and refused to let go. He hung around her house, helped my dad and his hand in the shop and made himself at home. Later when it started raining, he got brought inside, wrapped in a towel.
Later that afternoon I called my grandmother to get the scoop on the bad weather we're having. She told me she'd found a puppy; when I asked her what it looked like, she said it was a big, brown puppy. She sent me a picture and I found it was a chocolate lab. Want to know the crazy part? Just days before my then, soon-to-be sister-in-law, had been looking for a chocolate lab to help guard their farm house. So this puppy was literally a God-send..and yes, I most certainly do think God listens to and answers even the simplest and tiny of prayers.
Meet Hidalgo:
And NO, I don't normally look like a love-stricken mother who is experiencing severe puppy-pains...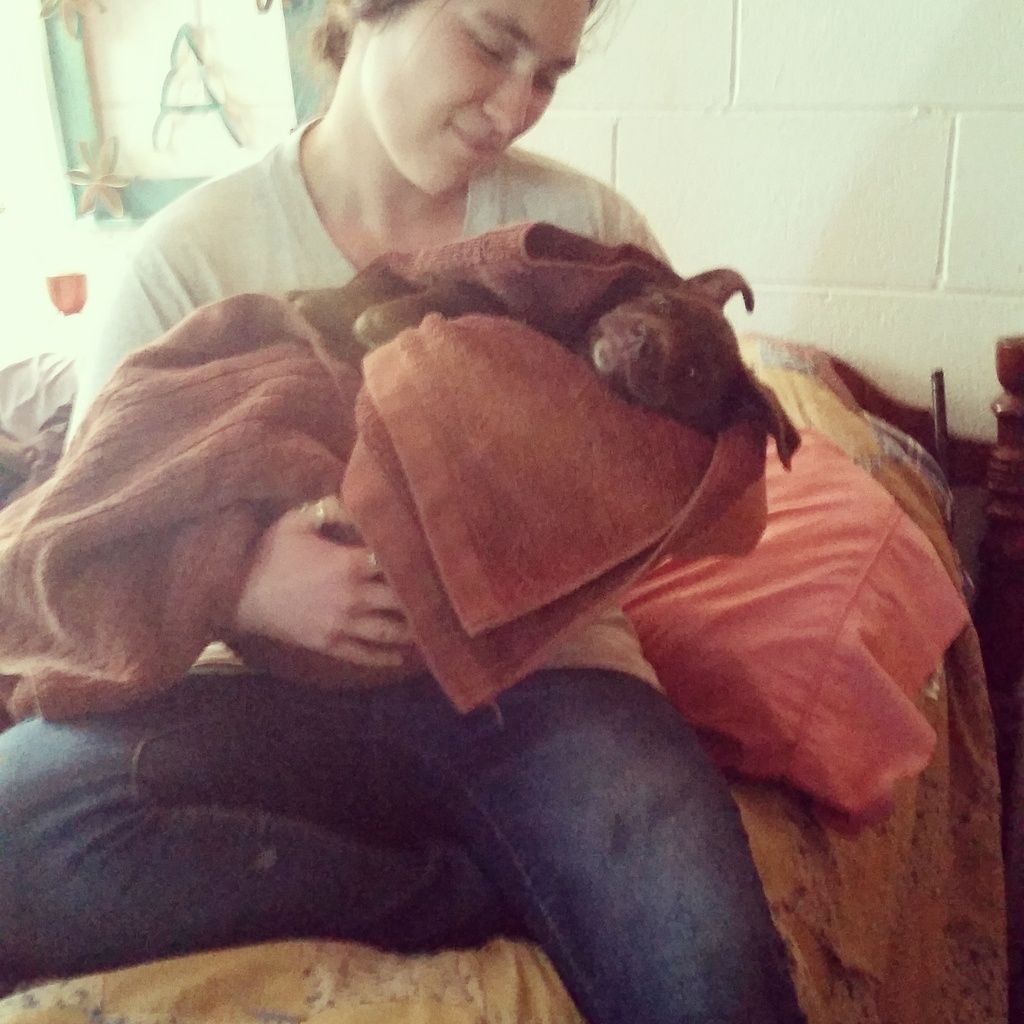 Helping with the milking-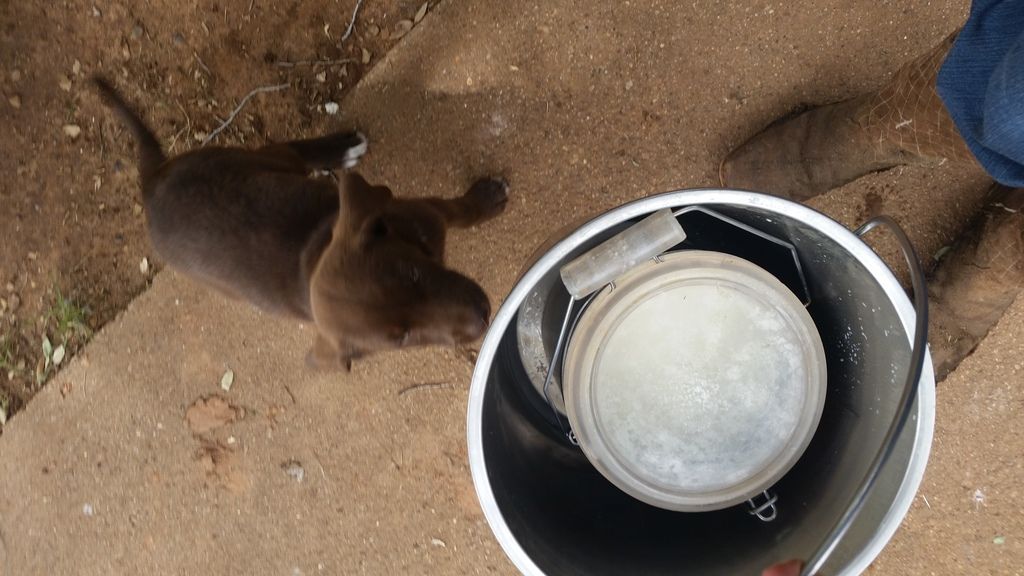 I know you're enjoying your new little-big protector, dearie! You couldn't have a sweeter dog and I hope you have him for many years to come.
Blessings -
~ Aspen
Him, spoiled?? Nah...