"In the exclusive images we see the actors as 13th century monks who must escort their monastery's holiest relic to Rome and find their faith severely tested en route when they discover that the item is not quite what they thought. The relic certainly attracts the wrong kind of attention, which pressures them into joining forces with a knight (Armitage)."
How did I not know about this film before? I know not. I saw the below picture on Pinterest and I think my eyes bugged out. Like this: 0o
Pretty much all you need to know about it is: its medieval, filmed in Ireland and Richard Armitage plays Raymond De Merville.
As of yet, I do not know of a release date. I'm sure you'll know when I find out...
A few more pictures to wet your appetite.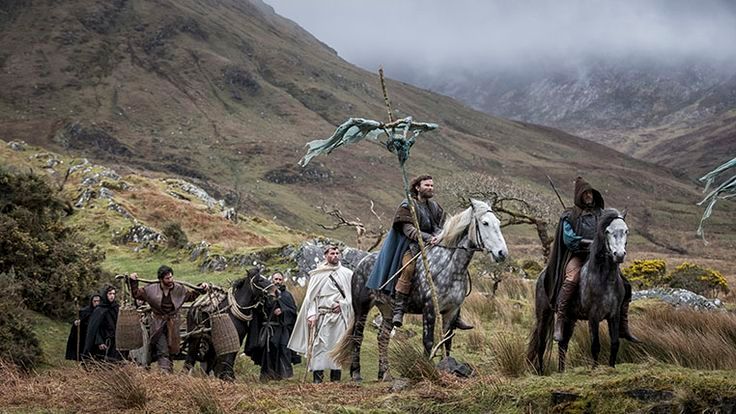 And,
I happened upon this trailer for a retelling of Shakespeare's Macbeth..and I can already tell from the trailer that it'll have some things that need to be edited out, but it still looks good. Honestly, I'd watch it just to stare at the beautiful scenery. ;)